How we sort and use old fabric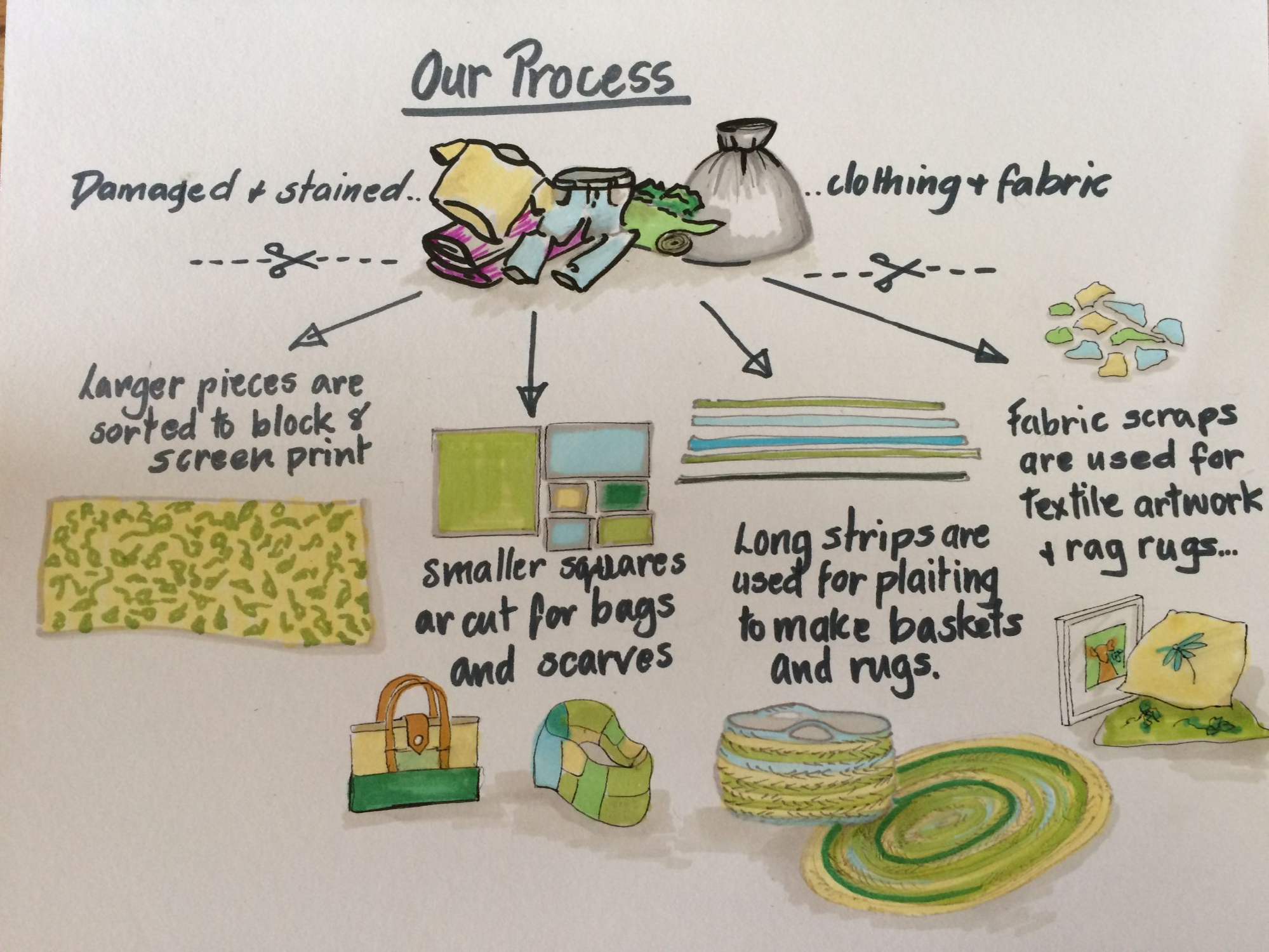 After washing the fabric we check for any remained holes, stains or fading. The size of the undamaged fabric determins the project:
large peices is printed on with our own designs on or as backing for our cushions.
smaller peices of undamaged fabric are used for scarves and bags
Tiny offcuts are used in textile artwork and rag rugs
Fabric with bold dated pattern or fading is cut into long stripes for our baskets and rugs
We are really proud of our process because it really does help us get the most out of the textiles ensuring as much as possible is used again.
We also adore the process of matching different colours, creating different colour blocks and seeing the fabrics take on a new life. It is not a quick process to sort and cut out old bits of fabric but we believe it brings an indivduality and respect for resources that is essential for our world.